Reason for Fasting is a Powerful Spiritual Discipline
It's no secret that fasting is a powerful spiritual discipline for individuals, but it can also be used in the context of families. Fasting has many benefits including providing physical rest, strengthening family bonds, providing an opportunity to focus on prayer and reflection.
Many people are drawn to fasting because they need some help with self-control or want to make sure they are eating healthy. But there are other reasons why you might want to consider fasting as a family. The Bible does not have specific verses on fasting as a family, but we can use the available ones within the context of the family.
As a family, you can take time to fast and turn to the Lord. He wants to work in your family and bring miracles. In Joel 2:12, God says that we should turn to Him with all our hearts, with fasting, weeping, and mourning. He is ready to forgive us, and bring healing and hope to our families.
The biblical fasting that God has in mind is not to punish ourselves or deprive ourselves of food, but rather it should be a spiritual exercise that brings us closer to God. It's about seeing our family members in the context of eternity, placing our focus on things above.
Fasting for families means much more than losing weight. It's an opportunity to do something biblical and spiritual in a way that builds family bonds.
1) Families who Fast Together Grow Closer Together
The practice of fasting is one of the biblical disciplines we can use as a family. If we were to ask, "What biblical practices would provide an opportunity for families to bond?" I'm sure most people would immediately think about family devotions. This is a biblical practice that countless families have enjoyed, but it's only one biblical spiritual tool available to us.
Fasting can be just as powerful for families as praying together or reading the scriptures. While spending time in prayer together may be challenging, fasting can actually facilitate this activity by putting us all on the same spiritual page.
2) A Fasting Family creates Spiritual Accountability
One of the biblical disciplines many families find valuable is prayer, but for some, it can be difficult to make time to pray together as a family. However, the biblical practice of fasting provides an opportunity for families to set aside time specifically for prayer and spiritual reflection. Fasting can provide understanding for children that fasting is biblical, and it can also bring spiritual accountability into the family.
Fasting for families could include a meal where everyone skips one type of food. For instance, you might skip desserts or snacks to fast as a family. If you are having trouble coming up with ideas on what types of food to skip, read this biblical guideline on biblical fasting.
We can see why biblical fasting is a powerful spiritual tool for families in the context of 1 Corinthians 10:31 (NIV) which states that whether you eat or drink, or whatever you do, do all to the glory of God. The biblical practice of fasting has the power to help your family grow closer together in biblical life.
 3) Fasting Brings Restoration to Families
In Joel 2:25, God promises restoration to us as we fast and seek His face. Every family can turn to God in prayer and fasting, and trust that God will restore everything they have lost because of the enemy. He will heal broken relationships and hearts, and bring reconciliation. God will also restore the wasted years in the family, and pour out His blessings on every family member.
4) Biblical Fasting Brings a Biblical Life
Some people see fasting as a way to punish themselves, but biblical fasting is not about punishment; it's about biblical living and biblical family. We can turn to God with all our hearts and seek His help and forgiveness for the wrong we have done against God and others. Fasting will bring biblical life to your family. In biblical days, fasting was a common practice that provided an opportunity for repentance and biblical change.
In biblical times, fasting was used as a way to seek God's help or to fast after seeking God's help. When they were facing a crisis, it is likely that biblical people would have turned to God with all their hearts and would have fasted with biblical passion and biblical purpose. They may have fasted to seek God's help or to express gratitude when God gave them His help.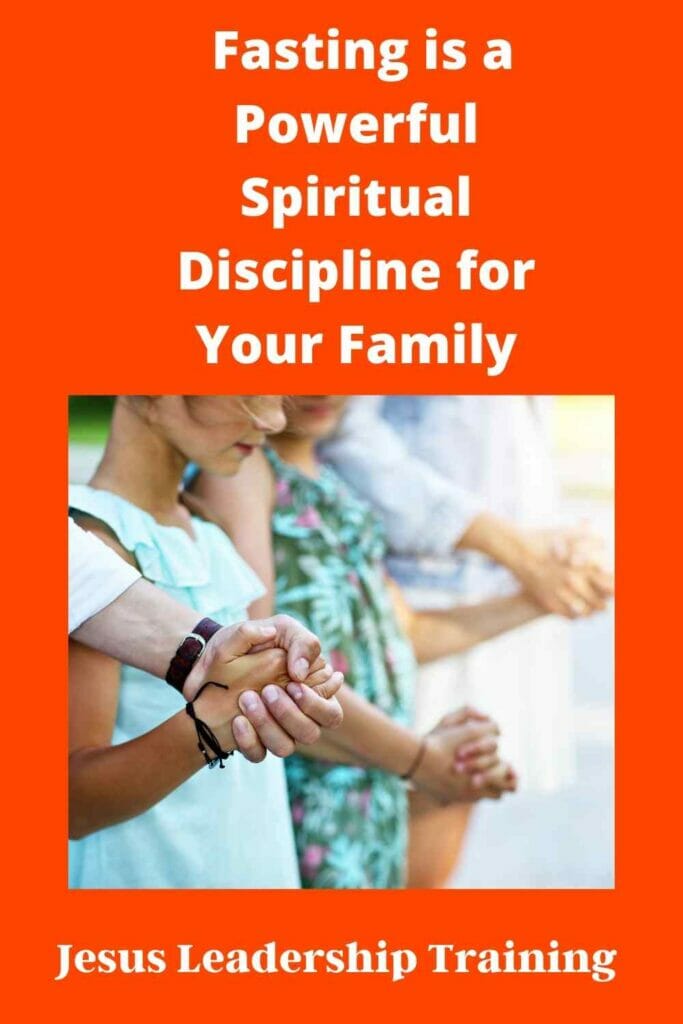 5) Biblical Fasting Brings Biblical Love
The biblical practice of fasting provides an opportunity for biblical love through forgiveness. God promises in Isaiah 58:6 (NIV) that if we fast, He will hear our prayers for biblical forgiveness. Fasting provides biblical love because the biblical practice of fasting is a biblical way to restore biblical relationships that have been broken or damaged by wrongdoing on the part of one family member or another.
6) Biblical Fasting increases Spiritual Power
When we are empowered spiritually through biblical practices like biblical fasting, biblical fasting provides biblical power to do biblical things like prayer and biblical change.
7) Biblical Fasting is from God
The Bible promises that God will bless us when we turn to Him in biblical repentance through prayer and fasting, so biblical fasting has the power to spread biblical blessing throughout the family. When a family embraces biblical practices like biblical fasting, biblical obedience to biblical commands creates biblical love, biblical forgiveness, biblical restoration, biblical power, and biblical blessing in the lives of every family member.
If we fast in a biblical way that God's Spirit leads us to do in prayer and biblical fasting, we will draw closer to God. The more we draw closer to God, the more spiritual blessings we receive from God. Fasting is biblical, and biblical fasting brings biblical blessings.
8)  Fasting Brings Deliverance to Generations
Families struggle with many things, and a lot of them are generational. I'm sure you have seen common problems in families that cut across generations. These are what we call generational curses and sins, and when families fast, God brings deliverance. When families stand together in prayer and fasting, God will work miracles.
In Isaiah 58:6, God says that He will loose the bonds of wickedness, undo heavy burdens, let the oppressed go free, and break every yoke. Families can cry out to God for deliverance and He will respond by His mighty power.
He will heal the family, He will set free anyone who has been bound by generational sins or curses. The promise is there in biblical fasting. That promise is also found throughout the biblical record of God's faithfulness to His children who trust Him with their lives.
In Old Testament History there are several examples of Biblical Fasting Bringing deliverance.
– In Judges 20, the biblical city of Gibeah is being attacked by the tribes of Benjamin, and it seems that biblical deliverance is not coming. The tribes are losing ground to their enemies who are slaughtering them, but they cry out to God through fasting with all their hearts. After this heartfelt prayer and repentance on the part of tribes, God sends deliverance on the battlefield, and victory is achieved.
– After Israel enters Canaan under Joshua's leadership, they are threatened by an enemy called the Amorites. The Hebrews fasted before the battle with repentance in their hearts, and God delivered them from being defeated by their enemies.
– While King Saul is fleeing from the enemy, he stops at Zuph to fast for guidance from God. In fasting and prayer, God tells him where to go so that he can be safe from his enemy's pursuit of him. King Saul follows the Lord's instructions in fasting and as a result, a victory is achieved.
– Jonathan and David were close friends who fought battles together. One day, Jonathan was fighting the Philistines with his armor-bearer. The Philistine army had surrounded them, and deliverance did not seem to be coming quickly enough for Jonathan to save himself from being captured.
Jonathan and David's armor-bearer cried out to the Lord in prayer and fasting, and God sent deliverance at break of dawn. During this time of fasting, they received victory over their enemy.
 9) Fasting Brings Families Closer to God
Fasting and prayer will draw families closer to God, and He will also draw near to them. "Draw near to God and He will draw near to you.
Cleanse your hands, you sinners; and purify your hearts, you double-minded" (James 4:8). When families pray and fast together, they not only draw closer to God but to each other.  Here are biblical reasons why your family should fast. [
1.    Fasting and prayer will draw families closer to God, and He will also draw near to them. "Draw near to God and He will draw near to you. Cleanse your hands, you
2.    Fasting helps change your heart by God's power. "Is not this the kind of fasting I have chosen: to lose the chains of injustice and untie the cords of the yoke, to set the oppressed free and break every yoke?
Is it not to share your food with the hungry and to provide the poor wanderer with shelter—when you see the naked, to clothe them, and not to turn away from your own flesh and blood?" (Isaiah 58:6-7).
3.    Fasting helps focus on God instead of food. "When you fast, do not look somber as the hypocrites do, for they disfigure their faces to show men they are fasting. I tell you the truth, they have received their reward in full" (Matthew 6:16).
Best scriptures to read while fasting
Ezra 8:23 – So we fasted and entreated our God for this, and He answered our prayer.
Matthew 26:41 – Watch and pray, lest you enter into temptation. The spirit indeed is willing, but the flesh is weak.
Joel 2:12 – "Now, therefore," says the Lord, "Turn to Me with all your heart, With fasting, with weeping, and with mourning."
Philippians 4:6-7 – Be anxious for nothing, but in everything by prayer and supplication, with thanksgiving, let your requests be made known to God; and the peace of God, which surpasses all understanding, will guard your hearts and minds through Christ Jesus.
Matthew 17:21 – However, this kind does not go out except by prayer and fasting.
How to Fast for Family Members?
As God leads us, we can fast for family members when they need a spiritual breakthrough. During our time of fasting for family members, we can ask God what we need to pray for. When He shows, us we can then lift the problems, challenges, or needs of the specific family member.
If the family member in question has told you how you can pray for them, then do so. Sometimes people talk about the things they struggle with, and we can take them to God in prayer.
How to Explain Fasting to a Child?
Children need to understand the spiritual discipline of fasting so that they can engage in it early in their lives. Start by explaining to the child what fasting is, and why Christians do it. Use Bible verses that will help them understand fasting, and even read them Bible stories of those who fasted.
Don't forget to show them that Jesus fasted too. You can then ask the child to explain fasting in their own words so that you can test whether they have understood.
It is important to teach them biblical fasting so that they can understand other spiritual disciplines. For example, praying without ceasing is biblical fasting.
How To Get Your Child Excited About Fasting?
As you explain biblical fasting to your child, he or she will be able to imagine the difference it will make in his or her life if they start fasting. Encourage them to see the biblical reasons for fasting.
Encouraging your child with biblical references about fasting will encourage them with how it can be used in their lives today. Use biblical examples of people who fasted, and remind them that Jesus fasted too. You can also ask your child to explain what biblical fasting is to him or her.
It is important to show biblical fasting as an everyday thing, not just a ritual at Easter or other special occasions. By showing them biblical examples of fasting, they will see that biblical fasting should be an everyday thing.
How To Prepare Your Child For Fasting?
Before your child fasts for the first time, talk to him or her about what fasting is. Teach them biblical fasting so that your child will know why they are fasting. Show biblical references of when biblical people fasted and how it made a difference in their lives. Ask biblical questions about biblical fasting so that your child can show you what he or she has learned
What are Fasting Ideas for Kids?
Skipping a meal to fast and pray. Let them know that they can start fasting by skipping a meal, and using that time to pray. Guide them in the prayers they can say.
Ask kids to join the rest of the family in fasting. When kids are involved in fasting, let them know that they can participate on the first day only and that God will still hear their prayers.
Have the kids suggest a day when you can all fast as a family. If they have prayer items, they can let you know so that everyone can pray.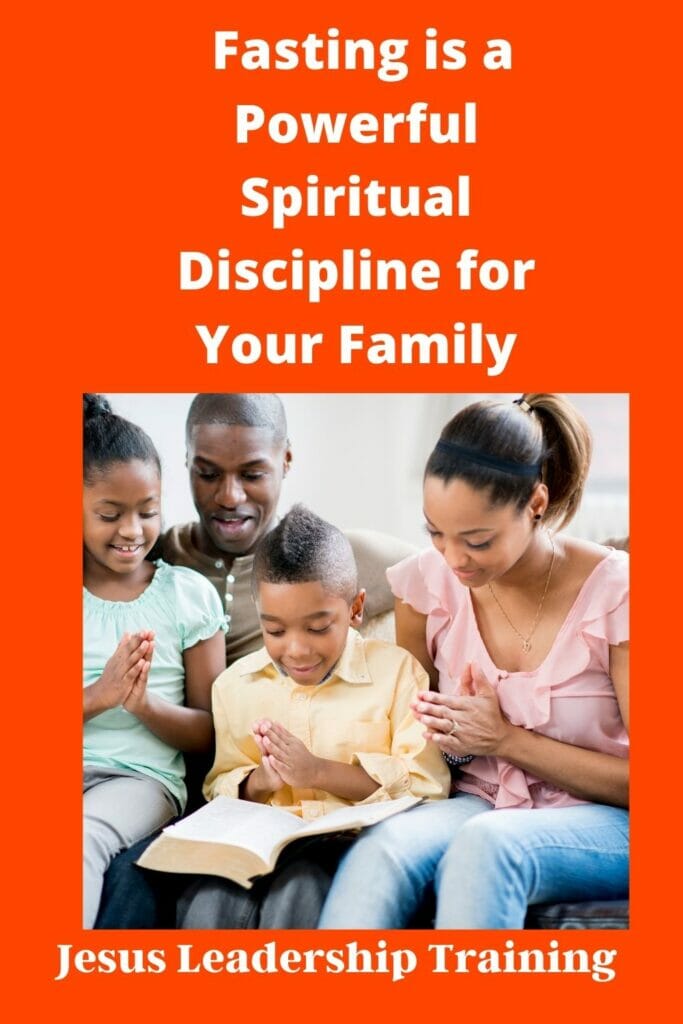 How to Fast and Pray for a Baby
Many couples face the challenge of having a baby, and they can seek God through prayer and fasting. Start by getting Scriptures that talk of God's mighty power to bring miracles and declare them during the fasting and prayer session. Ask God to give you a baby, and to remove any hindrance to that happening. Be ready to accept God's answer concerning your prayer for a baby. Sometimes prayers are not answered in the way we expect, but you can be sure God's answer is in your best interests.
Final Thoughts
Fasting and praying as a family encourages every member, both young and old. When families pray and fast together, they bond in a special way, and they grow spiritually. Take the time to fast regularly as a family, and bring before God the needs of every family member. Fasting is a powerful spiritual discipline for the family and should be done when a family feels they need to.